In March, I received my second of 3 World Sampler subscription boxes from Yummy Bazaar. The online international grocer sells these boxes on a monthly basis for the sweet deal of $9.95 for 5-6 snacks. Check out what was inside the March box!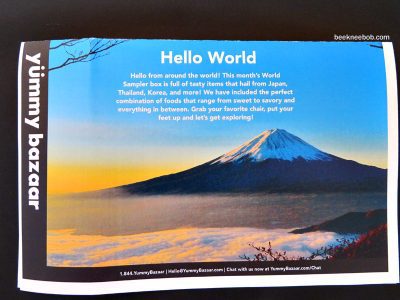 The countries featured in the Yummy Sampler box for March 2018 were Turkey, Japan, Thailand, Korea, and Italy. I received a total of 7 items.
From Turkey comes this packet of Basak seasoning specially made for grilled chicken. With summer on the horizon, I'm looking forward to firing up the family grill and trying something new. The directions are simple: just mix it with olive oil and water and coat the meat before cooking. The ingredients include curry, hot peppers, and mint.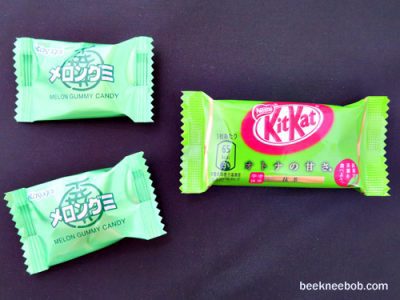 If you have not tried green tea Kit Kats, you are missing out on something special. They are very popular in Japan and have picked up fame in the States in the past few years. The flavor is hard to describe but if you've ever consumed green tea or matcha, then the sweet milk taste is familiar territory. You can find green tea Kit Kats online or at Asian supermarkets. I wish I could find them locally! I also received two individually wrapped melon gummies, also from Japan. I had great success with Japanese gummies last year when I subscribed to Skoshbox. They are super sweet and soft.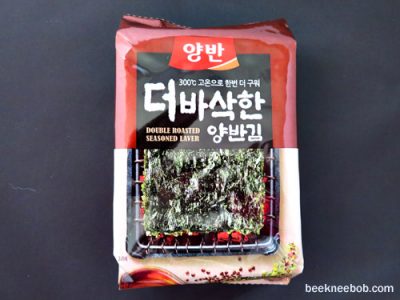 Seaweed slices from Korea are an acquired taste. The thin, crispy texture can be consumed like a chip or crumbled over dishes. I occasionally use seaweed sheets in ramen noodles and scrambled eggs. They have a fishy flavor but seaweed has health benefits. What say you, potato chips?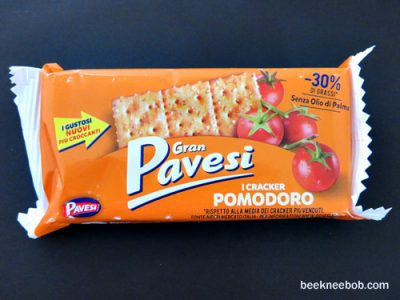 Subscribers of the Sampler box for March 2018 received a package of Italian crackers by Gran Pavesi in one of the following flavors: Salted, unsalted, rosemary, and tomato. I got tomato! I bet they'll go great with soup.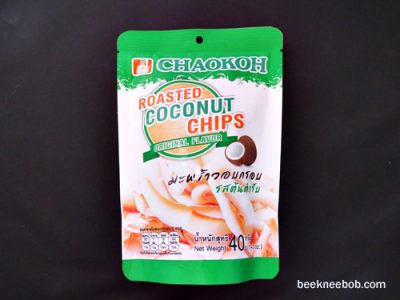 I'm not a big fan of coconut, but I received a nice heap of roasted coconut chips by Chaokoh to share with my friends. The package is quite appealing…maybe I'll give them a chance!
And that's my second Yummy Bazaar World Sampler subscription box for March 2018. Stay tuned for my review of the April box.
(Read my review of the February 2018 Yummy Bazaar World Sampler box)