Yummy Bazaar is an online grocery shop that sells foods from all over the world. If you're craving mustard from France, coffee from Germany, or lingonberry jam from Scandinavia, Yummy Bazaar will deliver the international goods to your door.
The site also offers two different subscription boxes for those who want to try something new but aren't sure where to start. The World Sampler box includes 5-6 snacks for $9.95 per month. The Full Experience set features 6-8 full-size products for a monthly price of $35.95.
I purchased a 3 month subscription to World Sampler. So what does $10 get you from Yummy Bazaar? You're about to find out!
In the February 2018 box, I received a total of 7 items. What's great about the boxes is the site always includes a printout of what the items are and their country of origin, since many of them are in foreign languages.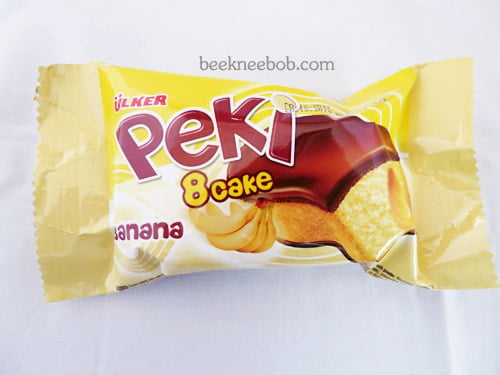 My favorite of all the snacks was the Peki cake from Turkey. I noticed other customers received a fruit cake, however I got a chocolate banana flavored cake, which I adored! The texture was a little dry but the flavor made up for it. This could be Turkey's version of a Little Debbie cookie!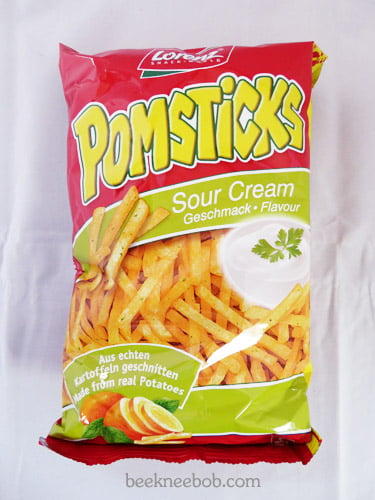 I'm told that most of the World Sampler boxes from Yummy Bazaar usually come with a bag of potato chips. Pomsticks from Germany are like any other package of potato sticks and I received a huge helping of the Sour Cream and Onion flavor in this bag. A fabulous snack.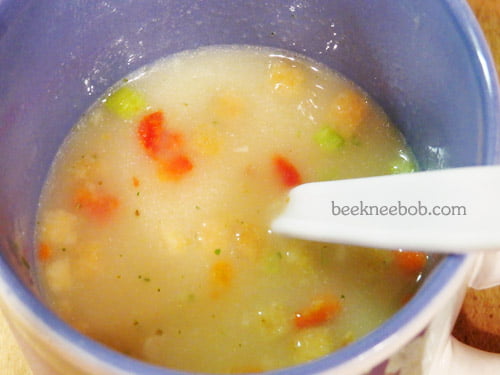 I didn't know Knorr existed outside of the United States. It's one of my preferred brands. Included in the box was a dry soup mix of "Kartoffel Creamsuppe," or Cream of Potato soup in German. Unfortunately I didn't taste anything close to potato, and the mix contained lots of vegetable pieces and crunchy croutons. Maybe they confused creamy with chunky.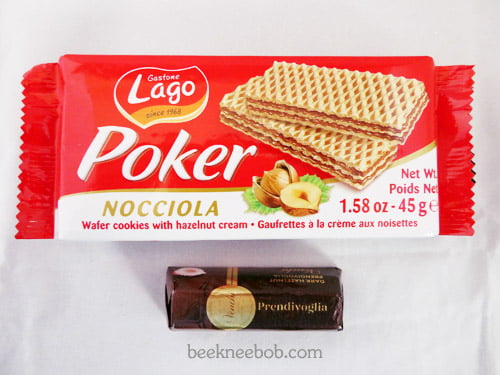 Two of the snacks were from Italy and involved chocolate and hazelnut. An exquisitely wrapped chocolate called Extra Fine Prendivoglia by a company called Venchi contains a full sized Piedmont hazelnut in dark chocolate. The nut flavor was strong. The hazelnut wafers by Lago were milder and had a nice crisp.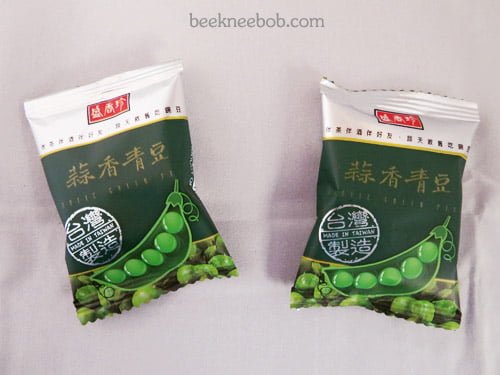 From Taiwan, I was sent two tiny pouches of crunchy garlic green peas by Triko. The freeze-dried peas are a popular snack in the country and you can smell the garlic the moment you open the package.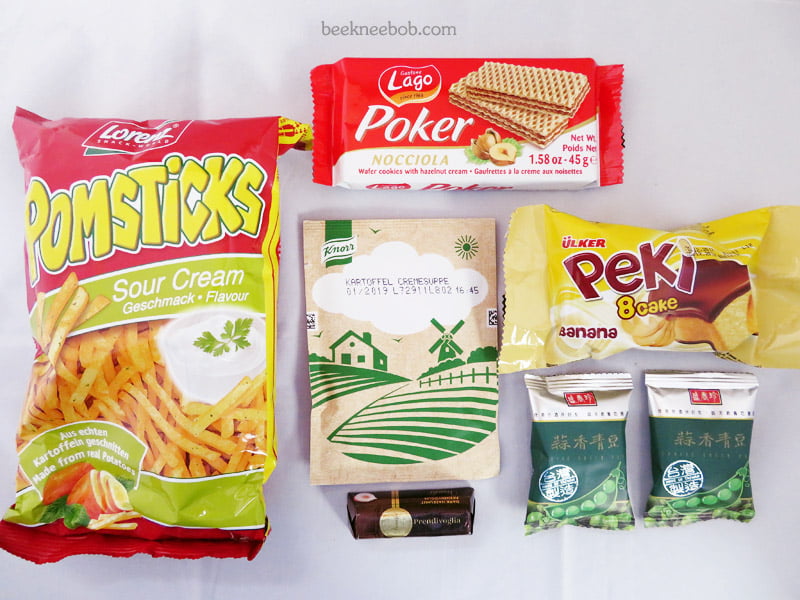 I can honestly say I cannot find any of these snacks at my local grocery store. For the price, the experience of trying new foods from other countries was well worth it. This was my first of three boxes from Yummy Bazaar, so check back for my reviews of the next two.