I am low key fascinated with survivalism and emergency preparedness, especially when it comes to food. I tried a few freeze dried foods in the past just for fun, like astronaut ice cream and military MREs, and overall, they were rather good!
During these unpredictable times, my interest has taken a more serious turn. Many of us are stocking our pantries as a precaution, and I like the idea of having an emergency food supply of goods with a longer shelf life compared to what you find at the grocery store. This is where Storage Chef steps up to the plate!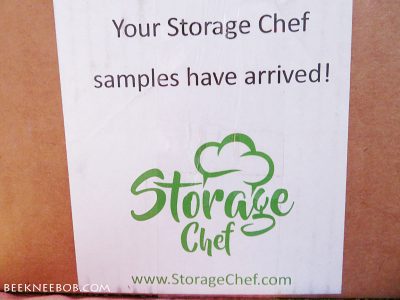 Storage Chef is a subscription service offering monthly packages of food with a 20 year shelf life. Unlike other companies that charge high prices for their supplies, Storage Chef aims to keep the costs low to better assist people affected by unexpected financial hardships.
Subscriptions start at $39.95 a month for 40 servings of food (selected by the service). The highest tier offers a whopping 92 servings for $79.95. Storage Chef offers a variety of foods including oatmeal, soup, drink mixes, and rice. The only ingredient required to make these foods is water!
Storage Chef graciously sent me a sampling of some of their offerings, and I wanted to shed some light on how easy their food is to prepare!
Bacon Potato Chowder
Each meal is contained within a foil pouch with instructions printed on the front. The Bacon Potato Chowder contained 4 servings and required only 2 cups of boiling water.
I used a spoon to fish out the oxygen packet, because you definitely don't want to eat that!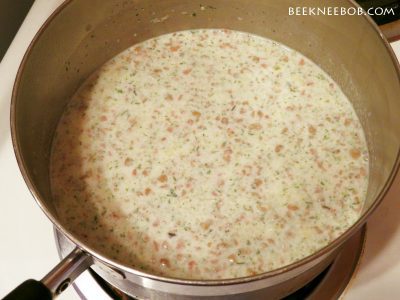 After covering for 10 minutes, the mixture thickened to a thick, and creamy soup with bacon bits and julienne-cut potato strips. The flavor was milky and slightly sweet and the texture gave each spoonful a hearty bite. This was a hit with my family! It was a perfect lunch during a wintry weekend.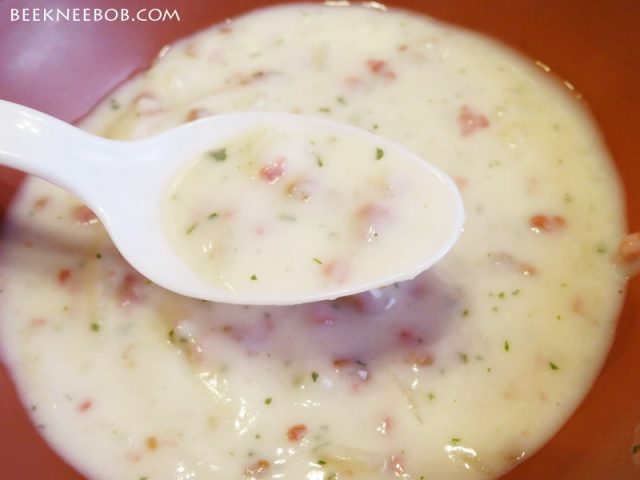 Strawberry Oatmeal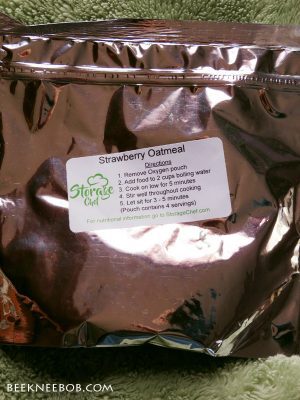 With this meal, the oatmeal was contained in a zipped pouch. I initially planned to prepare half of the contents (2 servings) but decided to cook the entire package since the dry amount equaled 1 cup. This meal also required 2 cups of boiling water along with about 10 minutes cooking and setting.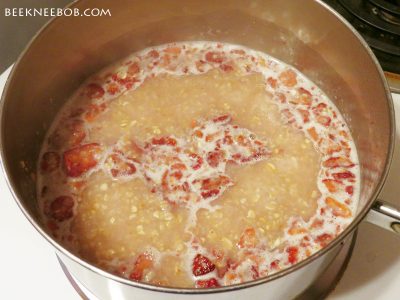 This oatmeal exceeded my expectations. There was a good amount of real strawberries! I love that the mild tartness of the fruit balanced well with the creamy, lightly sweetened oat mixture. It made a filling breakfast that provided enough for myself and two other household members.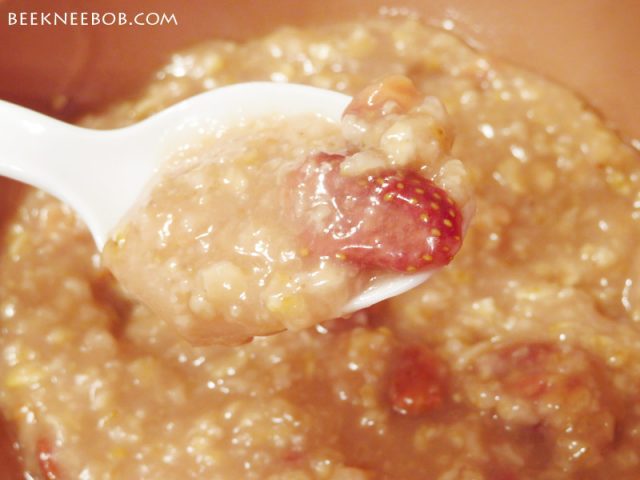 Chocolate Milk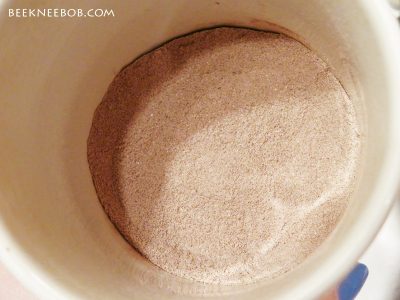 Finally, I tried one of the beverage mixes Storage Chef offers. What I appreciate about the chocolate milk is that the instructions say you can drink it hot or cold. Since it's winter, I chose hot chocolate!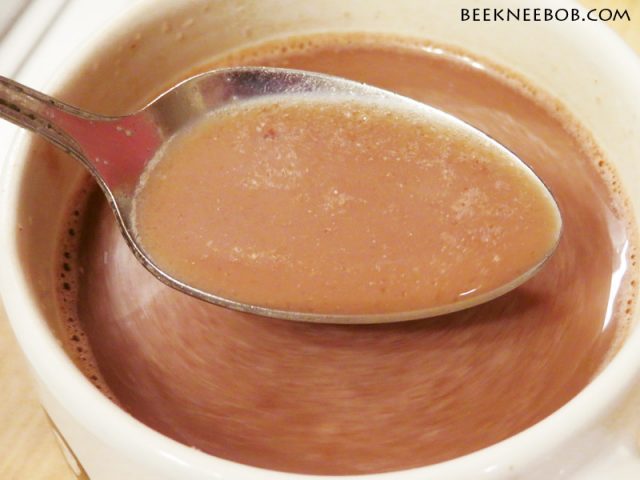 The preparation reminded me of an instant cappuccino I often use, simply because it also recommends using 3 tablespoons of mix to water. It's just the right amount for a perfect cup of creamy hot chocolate.  I dare say the mix could be a strong competitor to similar brands on the market. The time the mix took to dissolve was immediate.
I have more samples to try, and I might make another post in the future showcasing the other options. In summary, Storage Chef offers food that's easy to prepare and super satisfying. The quality was impressive – it totally took me by surprise! My family members and I agreed the oatmeal and chowder tasted better than what we normally purchase. The fact that these meals only require water is awesome.
If you are interested in expanding your food supply with the help of Storage Chef, visit www.storagechef.com
Make sure to use promo code
BEEKNEE

for 15% off your monthly order!
That's right, every month YOU get a discount!