It's time to try another new subscription box. I found a really unique one that pairs two of my favorite things in the entire world: coffee and music!
Turntable Kitchen features 3 subscriptions based around food and/or music. Based in Seattle, couple Kasey and Matthew strive to introduce customers to memorable meal experiences paired with curated playlists and hip vinyl!
For $25, I chose a one-time shipment of their Coffee & Vinyl package. Each month, Turntable Kitchen ships a 12 oz. bag of whole bean coffee from Slate Coffee Roasters along with a colored 7″ vinyl single. The records are exclusive and focused on indie artists.
The shipment took about 3 weeks to arrive due to processing. My coffee and vinyl arrived in a lovely square shaped box wrapped with blue tissue paper adorned with a handy leaflet describing the coffee roast and the featured artist.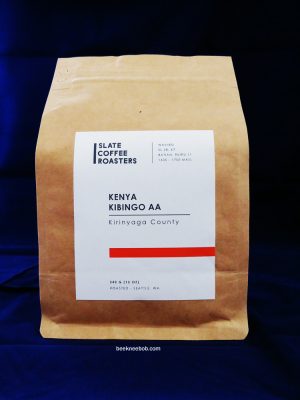 The coffee blend I received was Kenya Kibingo AA from Kirinyaga County in Kenya. It was fascinating to read the process of how the beans are processed for peak flavor. They soak for an entire day to remove caffeine and achieve sweetness. After grinding the beans, I've been enjoying the coffee for those mornings when I want my cup of joe in a lighter and sweeter format. Kenya Kibingo AA might be the sweetest coffee I've ever had, and that's without sugar and cream! The notes are burnt sugar, tamarind, and tropical fruit. I can definitely detect the latter. The leaflet explains how different grind levels and water amounts can affect the overall flavor.
The vinyl in the box comes from the band The Dig. What a name! This was my first time hearing of the band, but their sound is upbeat, melodic, and summery. Their EP, Scattered in the Moonlight, comprises of 4 songs and is presented on a pastel pink vinyl. I was impressed with The Dig's music and I will be checking out more of their music in the future.
Also included with every coffee & vinyl pairing box is a members-only link to the MP3 version of the included vinyl as well as a curated Spotify mixtape by the site's owners.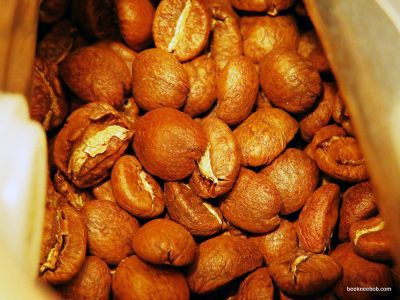 In summary, the Coffee & Vinyl pairing box is a cool break from the ordinary. If you like trying new artisan coffee roasts and listening to new music, Turntable Kitchen has many surprises up their sleeve. I can see myself indulging in some high quality coffee and vinyl from time to time. How about you?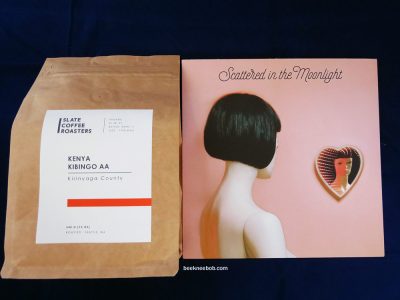 To learn more about this subscription, visit Turntable Kitchen.