My third and final bag from my 3-month subscription to Lip Monthly arrived in early December with four unsurprising but satisfying beauty goodies. Since becoming a member, I've come to expect at least one lipstick, one balm, a lip liner, and an additional pouty treat from the company. You can imagine that my lip collection has expanded over the course of my membership!
Here's a look at what I received in December 2018: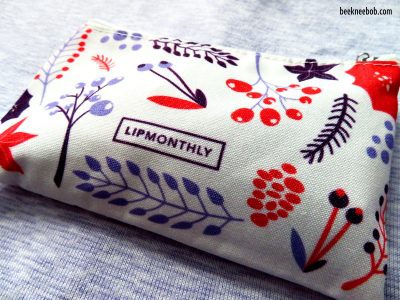 The Lip Monthly bags are really something. The designs are pretty and modern and usually coincide with the month. For December, you can see a cluster of holiday flora, such as poinsettias, holly, and mistletoe. I like the unique color scheme of lavender and coral instead of Christmas red and green.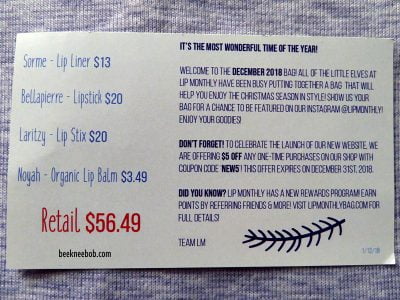 The insert card includes information on the retail value of the products. This month's bag contains over $56 for only four products. Fortunately, subscribers only have to pay about $13 for the bag!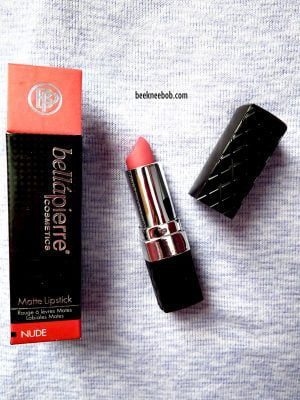 The December lipstick comes from Bellapierre in the shade "Nude." The product is matte-based, which I love. The color is a subdued shade of pink with light brown tones.
From Laritzy, the Lip Stix crayon in "Gala" pairs nicely if you're going for a Christmas-y look. The deep red tint is so sophisticated!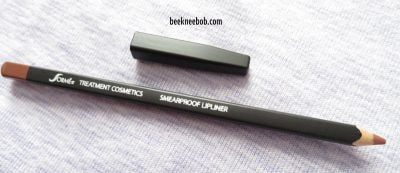 Like the lipstick, the lip liner by Sorme is titled "Nude." I haven't tried the liner and lipstick together yet, but I have a feeling they will pair nicely. Bonus: the liner is smearproof.
The final item is a natural/organic lip balm by Noyah scented in spearmint. While I haven't used it (I'll be using the previous month's chapsticks first), I am looking forward to trying it after seeing the list of ingredients. One of them is stevia! The company also mentions on the label that if you tag any of their products using #livedivinely and @noyahcosmetics on social media, they will donate a product to the homeless. That's cool!
Below is a skin test of the three color products: