I was going through my handy dandy recipe box when I found one for 'Delish Bacon Bark.' Instantly, I realized I never took the time to post my experience of making this delicious dessert last year!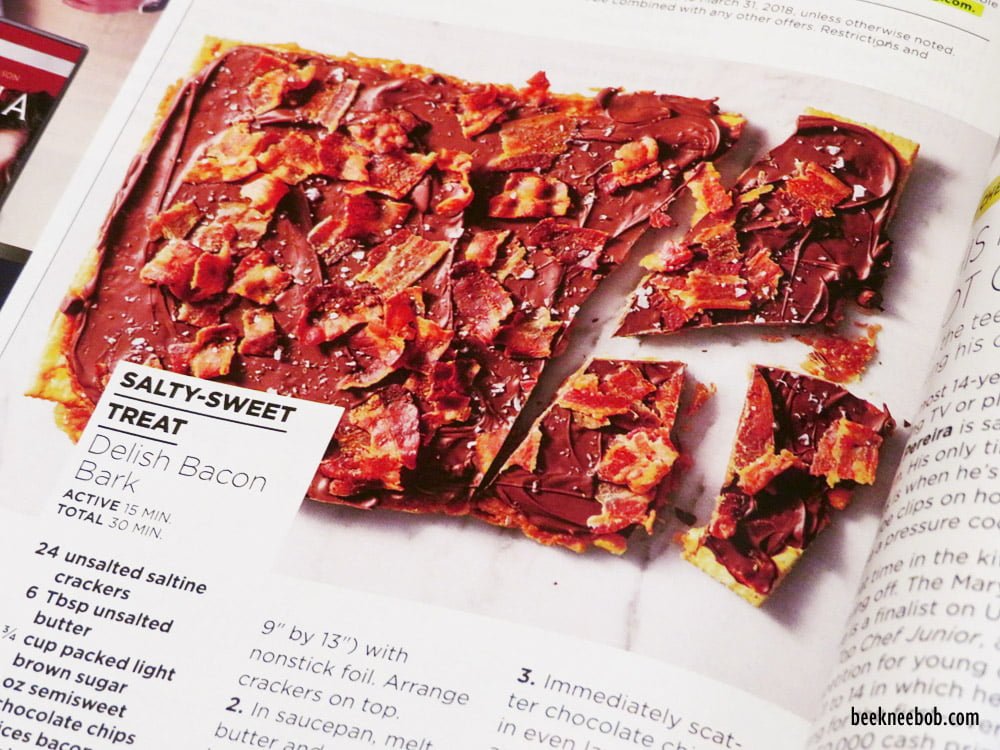 'Delish Bacon Bark' was published in the March 2018 issue of Good Housekeeping. The photo of melted chocolate and crumbled bacon over a layer of Saltines grabbed my attention immediately, and I made it myself shortly after. It's really easy to make.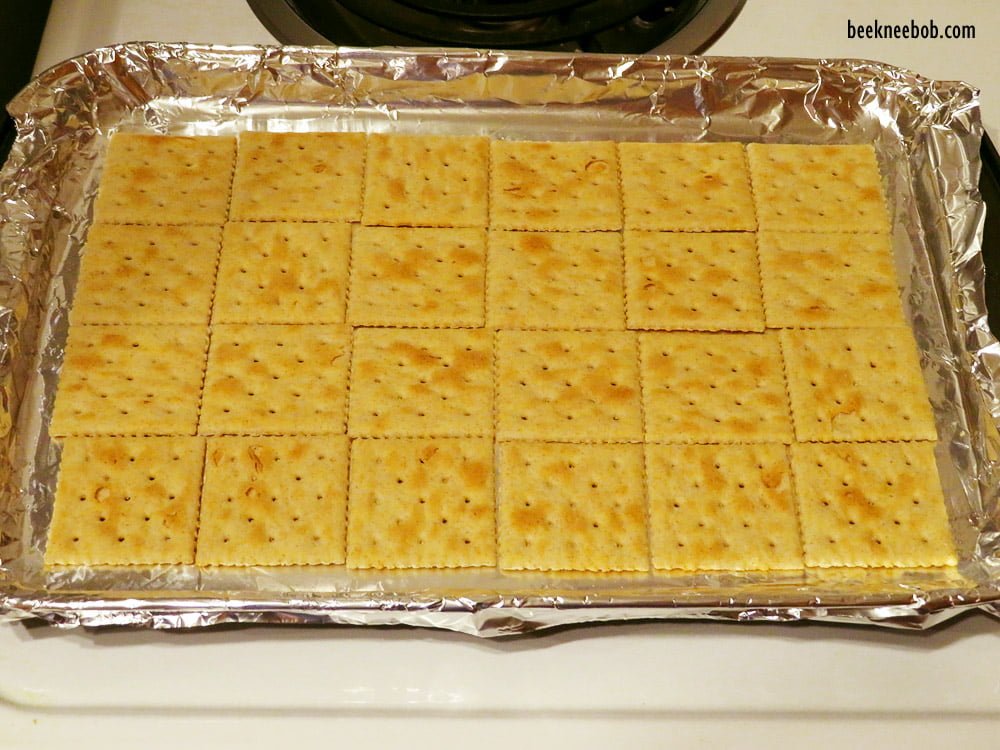 First, I lined a baking sheet with aluminum foil and then layered with 24 saltine crackers. Unsalted is preferred; I used whole grain crackers.

I melted some light brown sugar and butter in order to make a toffee glaze. This gives the bark a caramel flavor.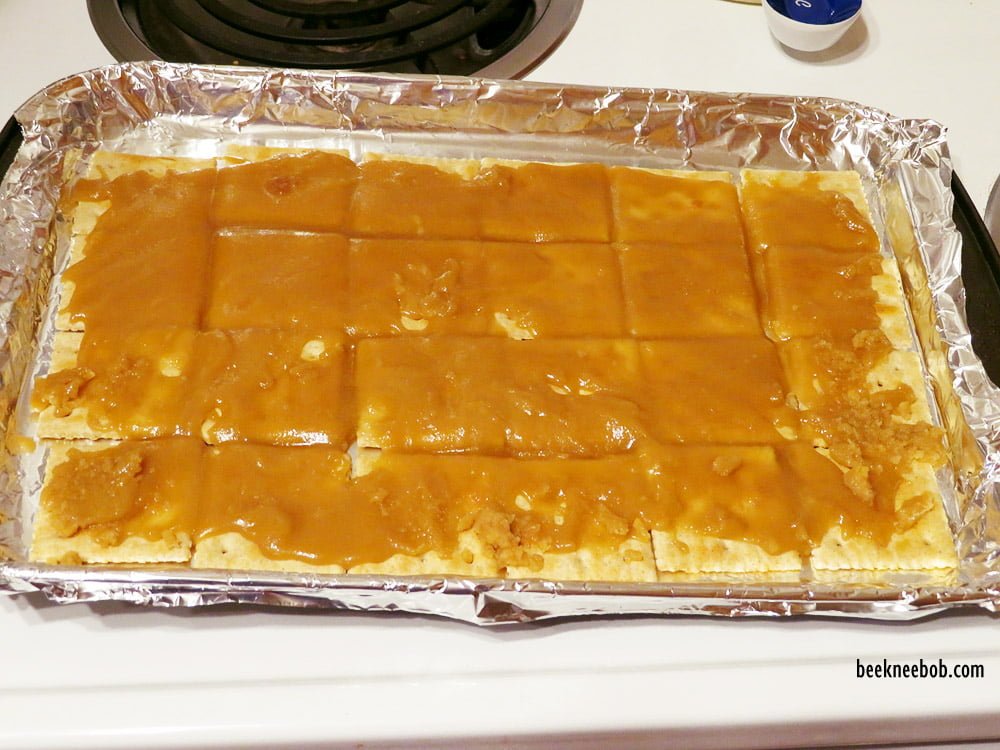 Once I brought the mix to a boil, I poured it over the crackers and spread with a spatula. Then the crackers and glaze made a visit to the oven for a 15 minute bake until the color was golden.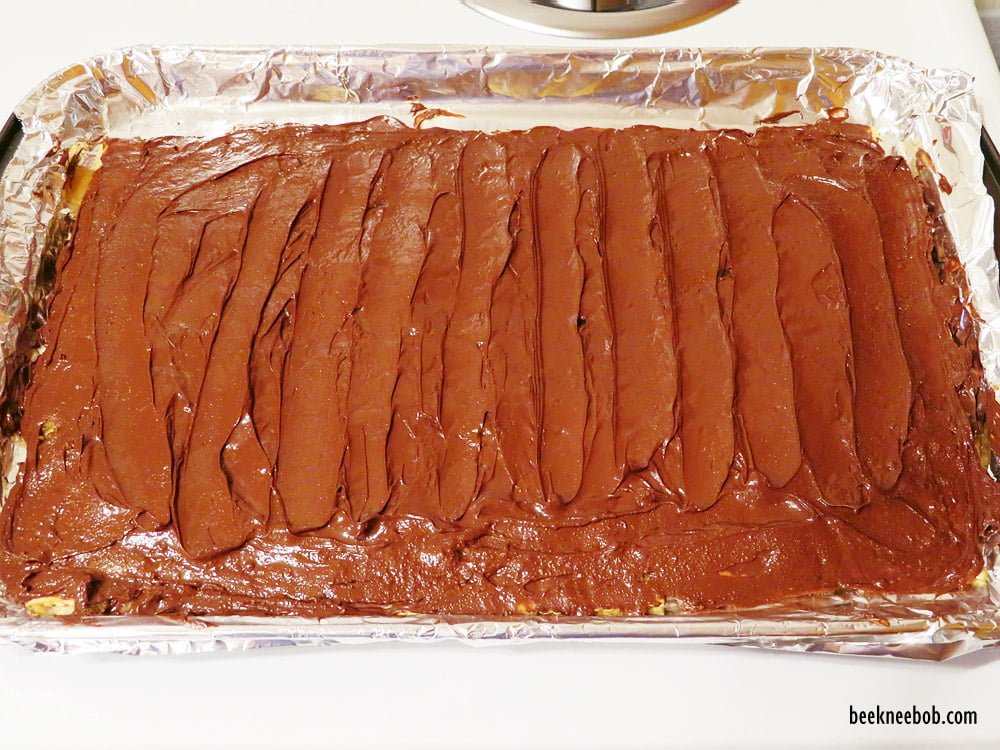 Then came the chocolate chips, which took awhile to melt. I sent the cookie sheet back into the oven for a quicker melt.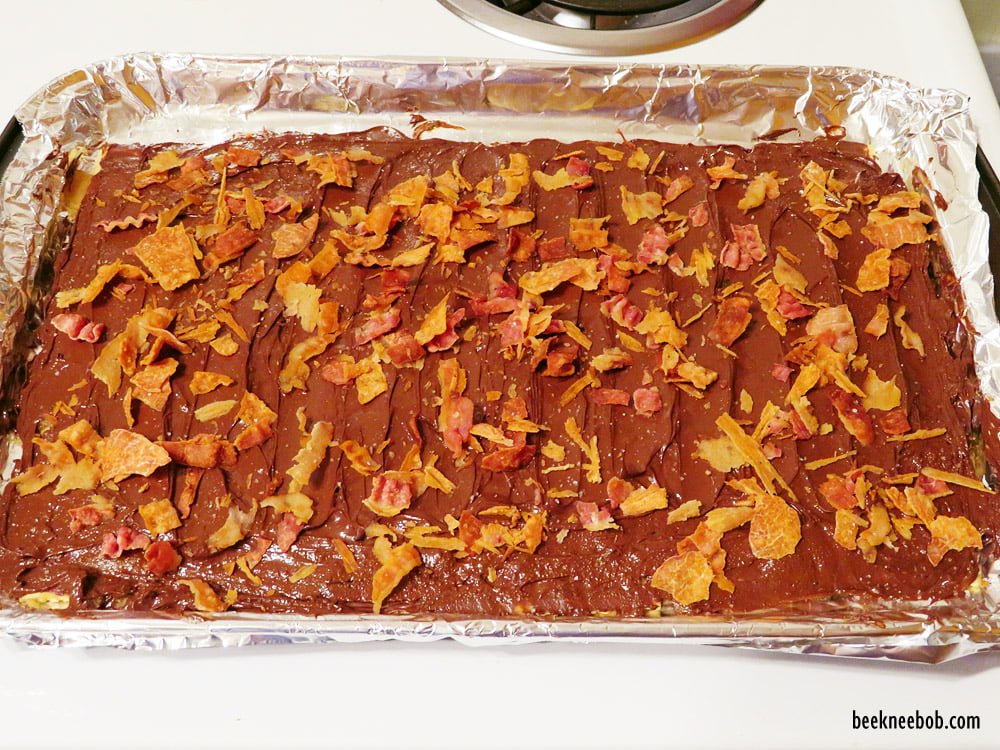 Finally, I got to garnish this awesome bark with the best ingredient: bacon! I also sprinkled some salt before letting the entire concoction cool.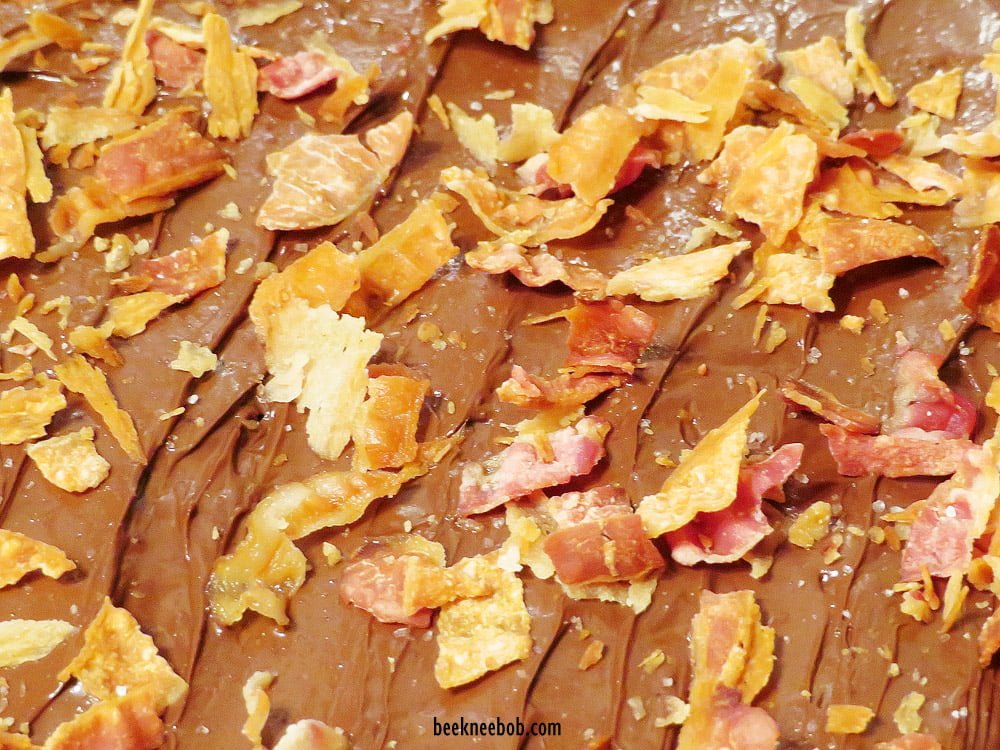 The only thing left to do was to break the bark into pieces. The final result is immensely flavorful with the balance of salt and sweet ingredients.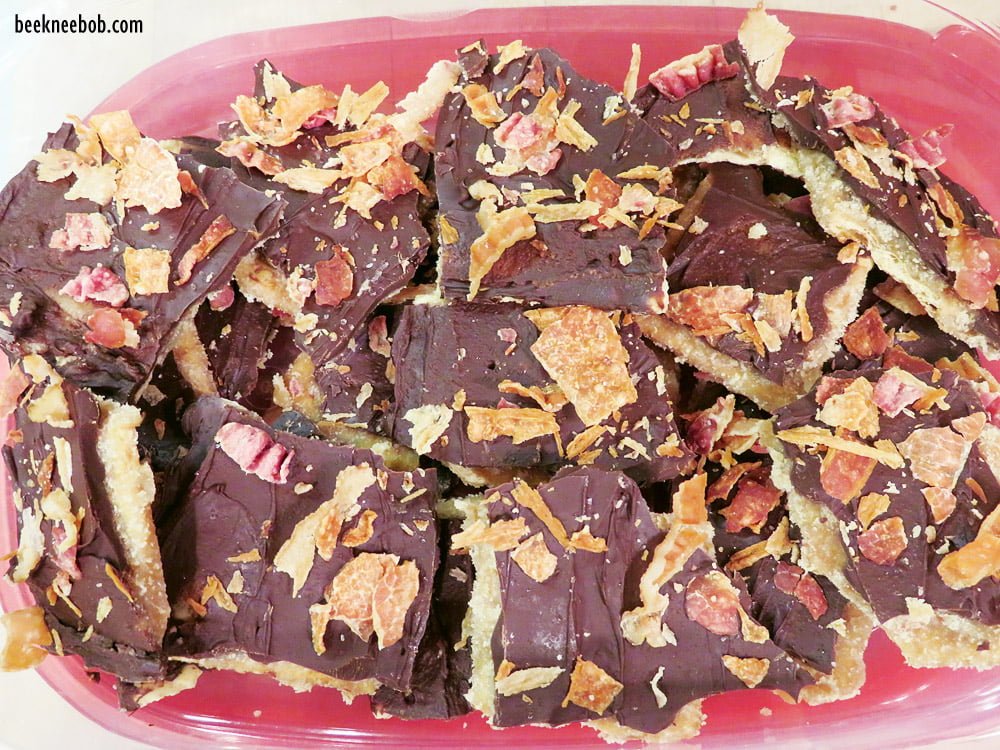 I was amazed how the combination of saltine crackers, butter, and brown sugar created the kind of flavor you could find in peanut brittle. It's crispy, salty, and sweet. The chocolate adds a yummy richness and the bacon…well, the crispy meat is a spectacular star. We all know bacon steals the show, right?
I had so much fun making this chocolate bacon bark, and I hope you will try your hand at making some too!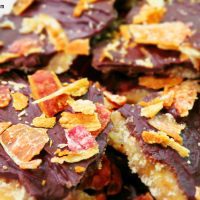 Print Recipe
Delish Chocolate Bark
Originally featured in Good Housekeeping, this bark uses common pantry ingredients!
Ingredients
24

saltine crackers

6

tbsp

unsalted butter

3/4

cup

packed light brown sugar

8

oz

semisweet chocolate chips

8

slices

cooked bacon

Sea salt
Instructions
Heat oven to 350 degrees. Line large rimmed baking sheet (9x13) with nonstick foil. Arrange crackers on top.

In saucepan, melt butter and sugar on low. Increase heat to medium and bring to a boil. Remove from heat and pour sugar mixture evenly over crackers, spreading if necessary. Bake until deep golden brown, 12-15 minutes.

Immediately scatter chocolate chips in even layer on top and let sit for 3 minutes, then spread chocolate over caramel.

While chocolate is still warm, scatter bacon and salt over top and let set. Break into pieces to serve.
Notes
Recipe originally published in Good Housekeeping Magazine, March 2018.
If chocolate doesn't melt on the warm sugar mixture, place it in the oven for 2 minutes until the chocolate is spreadable.
Refrigerate remaining bark.