Don't you hate it when you buy a cluster of bananas and have to throw the last one away because it's too ripe? Before you send the pitiful-looking fruit to the trashcan, how about using it to make some delicious muffins?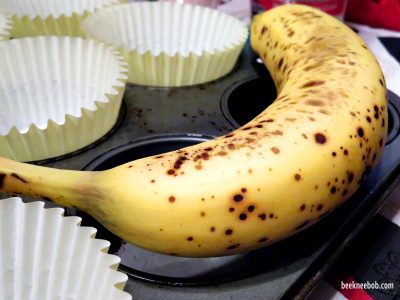 One of my family members hates it when bananas start showing brown spots. That never bothered me, but it's annoying when I have to toss a banana out because no one wants to eat it. I have the mindset of a superhero — I must save it!
With just a single banana and a few simple ingredients already available in my kitchen, I was able to make 12 delicious muffins! You can find the recipe on numerous websites, but the ingredients are usually used to make a loaf of banana bread. I decided to make an adjustment to have individual muffins instead. (Recipe located at the bottom of this post)
All you need is a large mixing bowl and a 12-cup muffin tin. First, I mixed the 3 dry ingredients – baking soda, flour, and sugar.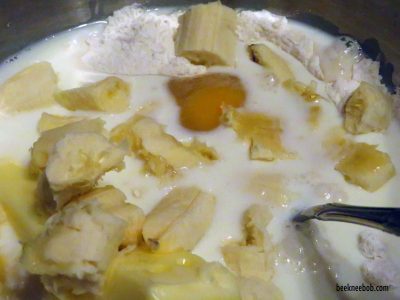 Then I added the wet ingredients: softened butter, an egg, milk, vanilla, and pieces of the single banana.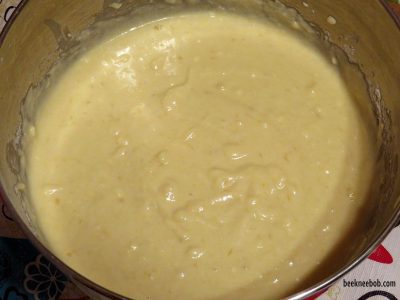 I suppose you could stir all the ingredients together, but a hand-held mixer is a godsend for me. It allows me to achieve a smoother batter.
The density of the combined ingredients is thick, so it took me awhile to spoon the batter in each cup. The work was worth it.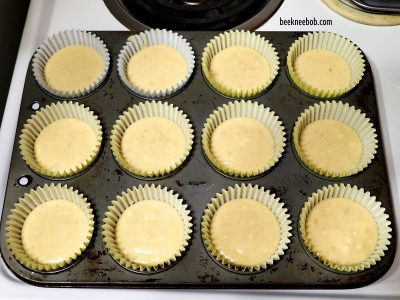 In 30 minutes, I had a dozen of the best banana muffins ever!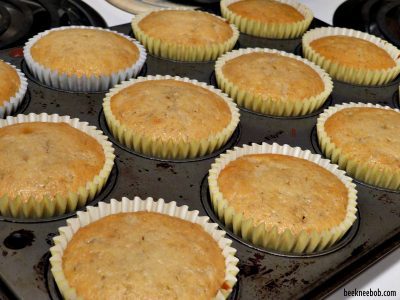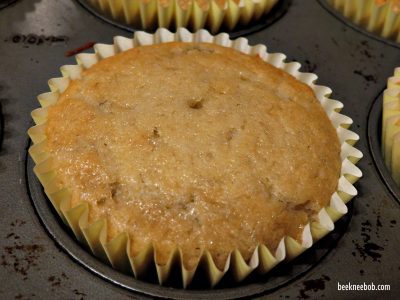 I hope you'll consider giving this recipe a try the next time you have a banana on the verge of moving to the trash can. Save it! You'll be glad you did.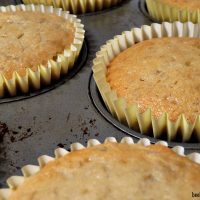 Print Recipe
'One Banana' Bread Muffins
Ingredients
1 1/2

cups

all purpose flour

1

cup

granulated sugar

1

tsp

baking soda

1

banana

1

egg

milk (enough to fill a cup containing egg)

1

stick

butter, softened

1

tsp

vanilla extract
Instructions
Preheat oven to 350 degrees.

Add dry and wet ingredients in one large mixing bowl until batter is well combined.

Spoon batter into a greased 12-muffin tin until it's 2/3 full.

Bake for 25-30 minutes or until toothpick in center of muffin comes clean.
Notes
Use muffin liners instead of greasing the muffin tin.
If you prefer to make banana bread instead of muffins, pour batter into a greased loaf pan and bake for 45 minutes or until toothpick in center comes clean.