Who doesn't want to experience the culture of Japan? Ever since I watched chef Anthony Bourdain explore a boardwalk lined with vending machines on one of his TV programs, I longed to seek out Japan's convenient cuisine in person. It hasn't happened yet, but in the meantime I purchased Skoshbox, a subscription service by Tokyo Otaku Mode, that delivers Japanese snacks right to my door.
Skoshbox offers 3 different boxes:
-Starter-Pack: 6-8 snacks
-Dekabox: 10-12 snacks plus 1 accessory
-Megabox: 13-15 snacks, 1 accessory, and 1 toy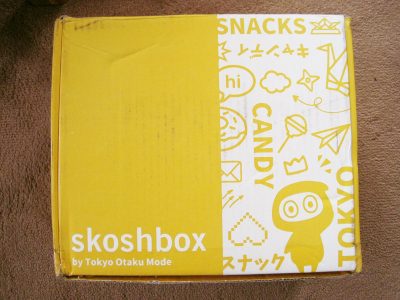 I chose a 3-month Dekabox subscription and received my first box in 15 business days (shipped from Japan to America).
You're probably wondering what was in my first Dekabox. Check out the photos below to see what was featured in the July 2017 set!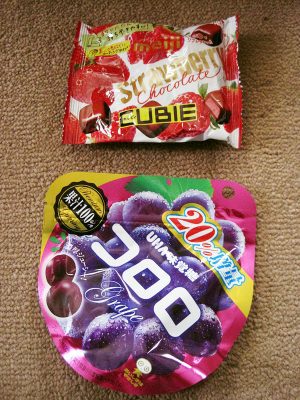 The July heat was not so kind to Cubie Strawberry Choco Cubes. Because of the summer heat, the cubes melted in the package! A trip to my refrigerator molded the chocolate into one big piece. Would I have liked to consume the product in its original cube state? Sure, but eating a giant hunk of strawberry chocolate is fun too. Imagine eating a bigger piece of fruit creams normally found in boxed chocolates on Valentine's Day. I heart you, Cubie!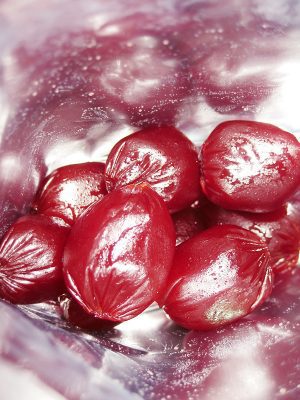 Japan is an expert when it comes to fruit gummies! The grape gummies by Corono are realistic looking and juicy to the max. I can't get over how good they were. I may have to re-order!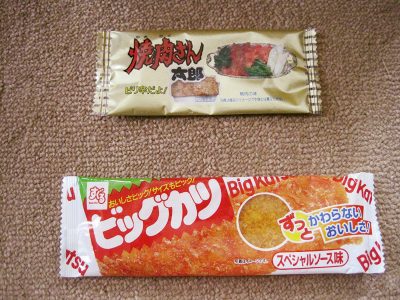 Included in all boxes for July's Skoshbox are two pieces of jerky: Fried Pork Katsu and Yakiniku Strip. Yakiniku was not my favorite – though it looked like a thin bacon strip with a light syrup glaze, the smell reminded me of cat food! The Katsu jerky was about the same except covered in fishstick crumbs. Both were hard to bite into.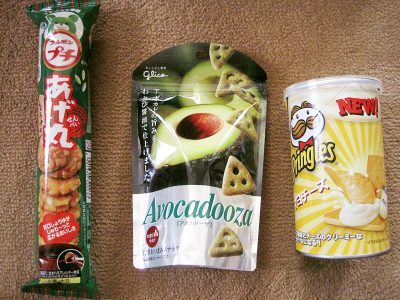 Puchi Agemaru shoyu rice crackers look and taste like mini rice cakes with a light and savory soy flavor. Avocadooza is a type of baked cracker flavored with avocados, camembert cheese, cream cheese, soy sauce, wasabi, and chicken extract. The crackers are harder than what I normally eat and carry a pungent taste of vegetables and salt. The bag is resealable. And did you know Japan has Pringles? I'm not sure how popular their Cheesy Mayo flavor is but it's probably a hit with the cheeseburger crowd.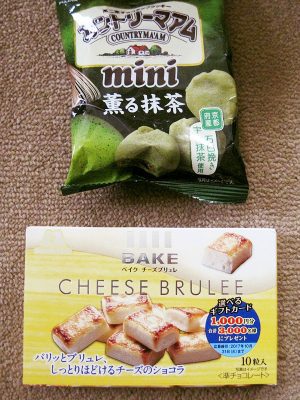 I can't say anything bad about Country Ma'am mini matcha cookies – they were soft with a light green tea flavor. The cheese brulee bites were a mixture of cookie and cracker. The scent of cheese was strong but the tray of rectangles offered full-on cheesecake flavor. How did they do that?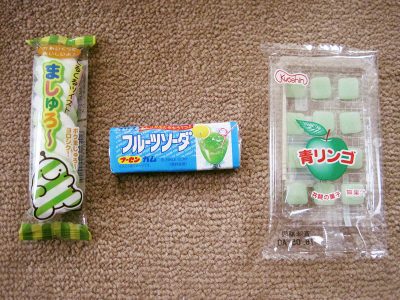 Mashuro by Yaokin is an individually wrapped strip of twisted, fluffy marshmallow. It's the perfect snack and one of my favorites of the box. The fruit soda gum was also delicious and contained 3 connected pieces in the package. Apple Mochi are tiny bite-sized pieces in a tray with an accompanied toothpick. The taste and texture matches that of sweet Skittles.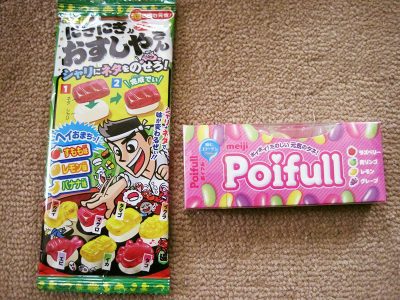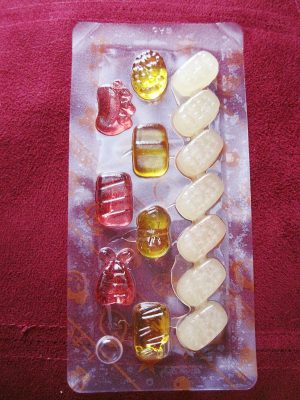 Poifull jelly beans by Meiji are sweet and tart and come in 4 flavors: grape, lemon, apple, and raspberry. Kids will enjoy the fun sushi kit with fruit juice gummies by Niginigi Osushi. The package contains a tray of tiny stackable pieces resembling sushi. Flavors include peach, banana, and lemon. The gummies are really chewy!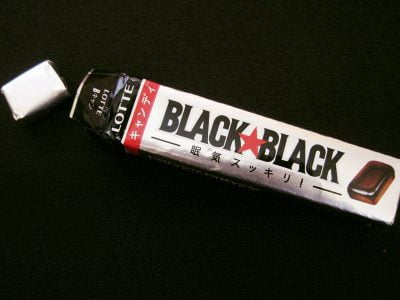 Black Black Candy is a pack of individually wrapped mints labeled as "intense cooling candy." It cools alright but it tastes more like a cough drop. An ideal product if you have a cold. (P.S. One of the ingredients is caffeine!)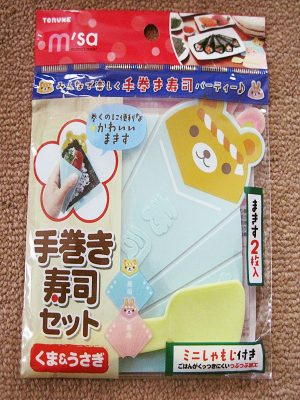 Finally, the Dekabox comes with a Japanese accessory. July's box contains a cute and flexible sushi roller with spatula.
---
My 3-month Dekabox order cost $70, or $23 a box, and prices start at $12 for the Starter-Pack. Tokyo Otaku Mode also gifts subscribers with bonus points to use when ordering merchandise from their shop. I'd say this subscription is a good deal and a fun way to discover foods not readily available in local stores!
Read my reviews on the August and September 2017 Skoshboxes!
UPDATE: As of April 2018, Tokyo Otaku Mode no longer offers Skoshbox subscriptions.