I recently participated in Social Nature's campaign for Wild Planet Skipjack Tuna, a sustainable, non-GMO, 2 ingredient canned tuna product. According to Wild Planet's website, Skipjack tuna is low in mercury compared to other varieties. Each can is packed in water and sea salt.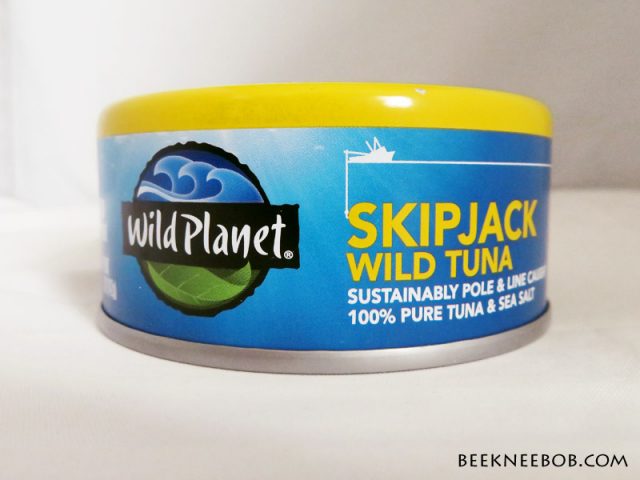 I got to try a can of Skipjack tuna from Wild Planet and initially had no clue what to do with it since I mainly use tuna pouches for simple sandwiches. Then I stumbled upon some recipes from cooks.com for tuna noodle casserole where I took inventory of my pantry and brainstormed my own version!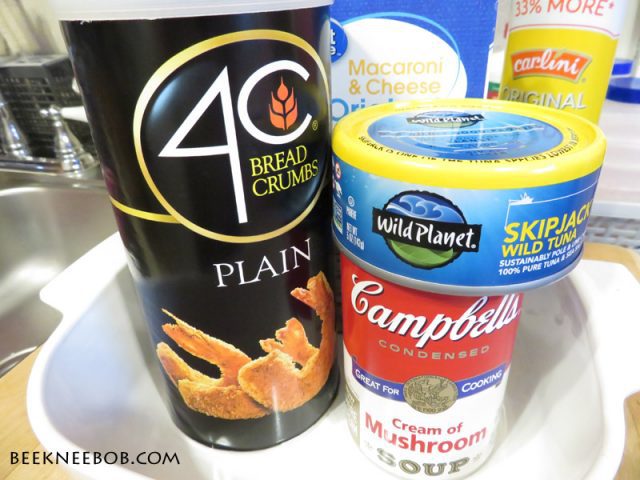 This tuna casserole contains only 4 ingredients: boxed macaroni and cheese, a can of tuna, a can of cream-based soup, and milk. For about $5, this makes an ideal quick dinner for 3-4 people.
You don't need a giant box of macaroni and cheese to make this. A simple 6 to 7 ounce box will do. Prepare the pasta according to the box's directions. Don't forget the cheese packet!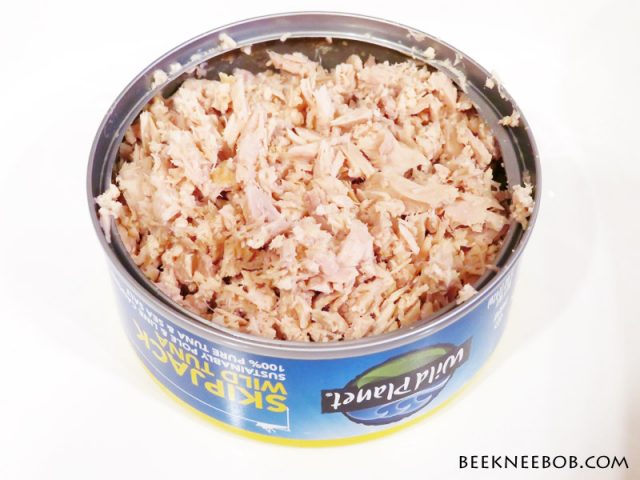 I drained the can of tuna and used a fork to flake the fish. Some people like bigger chunks; the choice is up to you.
Once the macaroni and cheese is ready, add the contents of the canned tuna along with a can of creamed soup (I used mushroom). I mixed everything together and added it to a 2 quart greased baking dish. Top it with breadcrumbs and/or shredded cheese and into the oven it goes!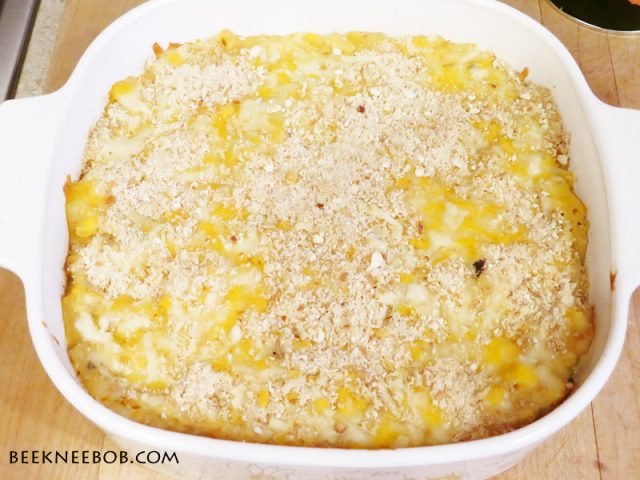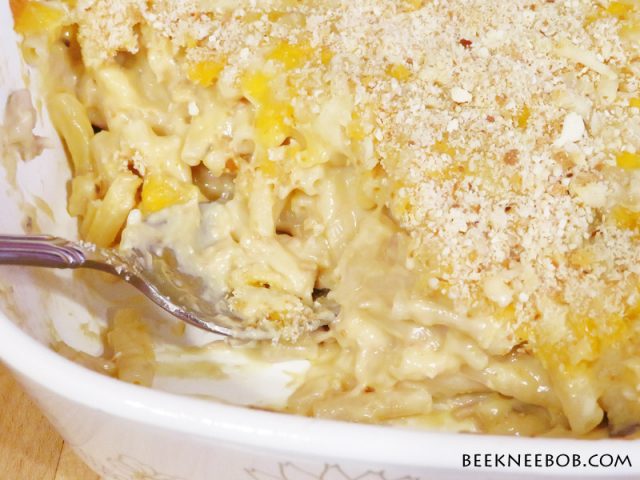 The casserole was pure comfort. It was cheesy but not overly fishy. That's what I like the most about Wild Planet's Skipjack tuna; the smell is very mild compared to other tuna brands I've tried. The crumb topping gave nice texture to the creamy noodles.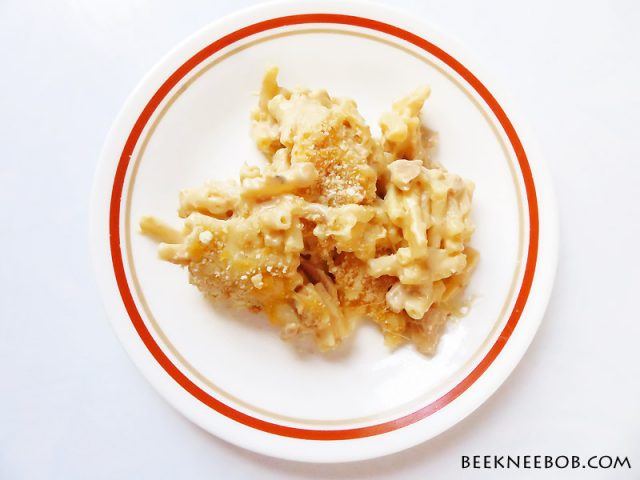 To learn more about Wild Planet and to find their products at a store near you, visit www.wildplanetfoods.com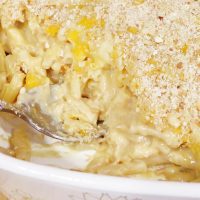 Print Recipe
4 Ingredient Tuna Noodle Casserole
An easy casserole using boxed macaroni and canned tuna as a base.
Ingredients
7

oz.

boxed macaroni and cheese

1

can

cream of mushroom soup

(10 3/4 oz.)

1

can

tuna, drained and flaked

(5 oz.)

1/2

cup

milk

shredded cheese, bread crumbs

(optional)
Instructions
Preheat oven to 350 degrees. Prepare macaroni and cheese according to instructions.

Stir in soup, milk, and tuna. Pour into a greased 2 quart baking dish.

Sprinkle with cheese and/or crumbs. Bake uncovered 20-25 minutes.
Notes
Any cream-based soup will do but the chicken and mushroom varieties are the most popular.