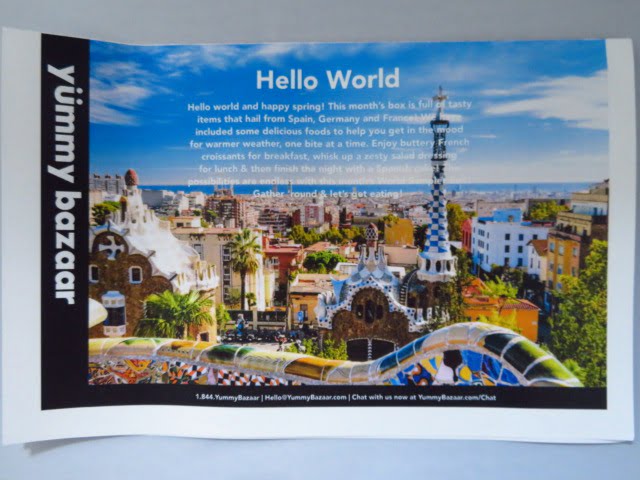 My final box from Yummy Bazaar's World Sampler Box service arrived awhile back and once again I found myself discovering and enjoying some new foods. The contents of the April 2018 box amounted to 6 items from Spain, Germany, and France.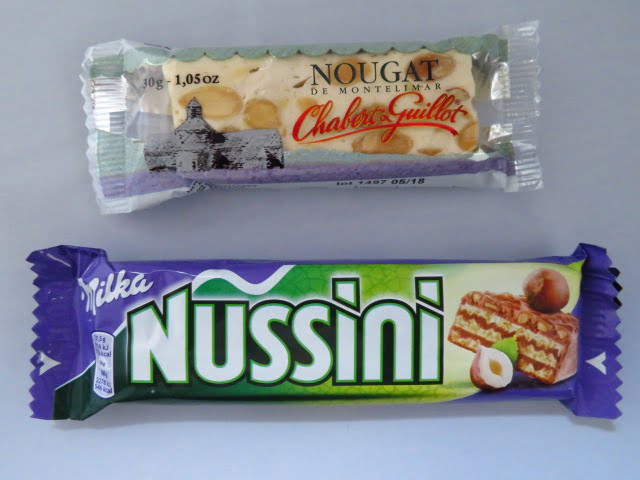 Two of the items were sweet and nutty. Chabert Guillot, a famous almond nougat from France, had a soft, chewy consistency based on a recipe that hails back to 1650! The other comes from Germany; Milka's Nussini hazelnut wafer is crispy and chocolate dipped.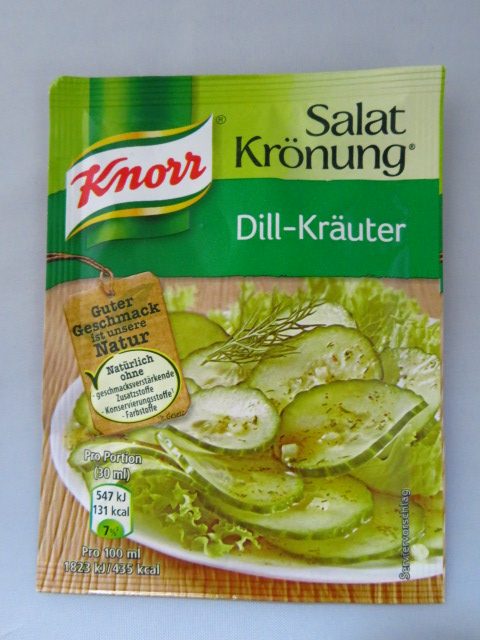 Yummy Bazaar also included a second German item, dill salad dressing mix from one of my favorite dry goods company, Knorr. I didn't personally this product, but it looks really easy to make. Just add water and olive oil!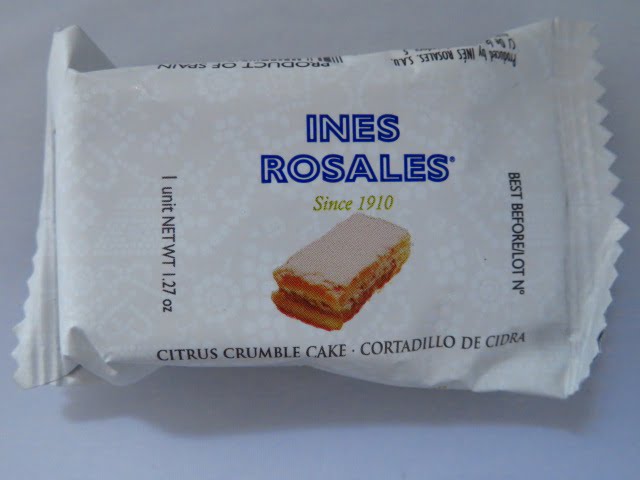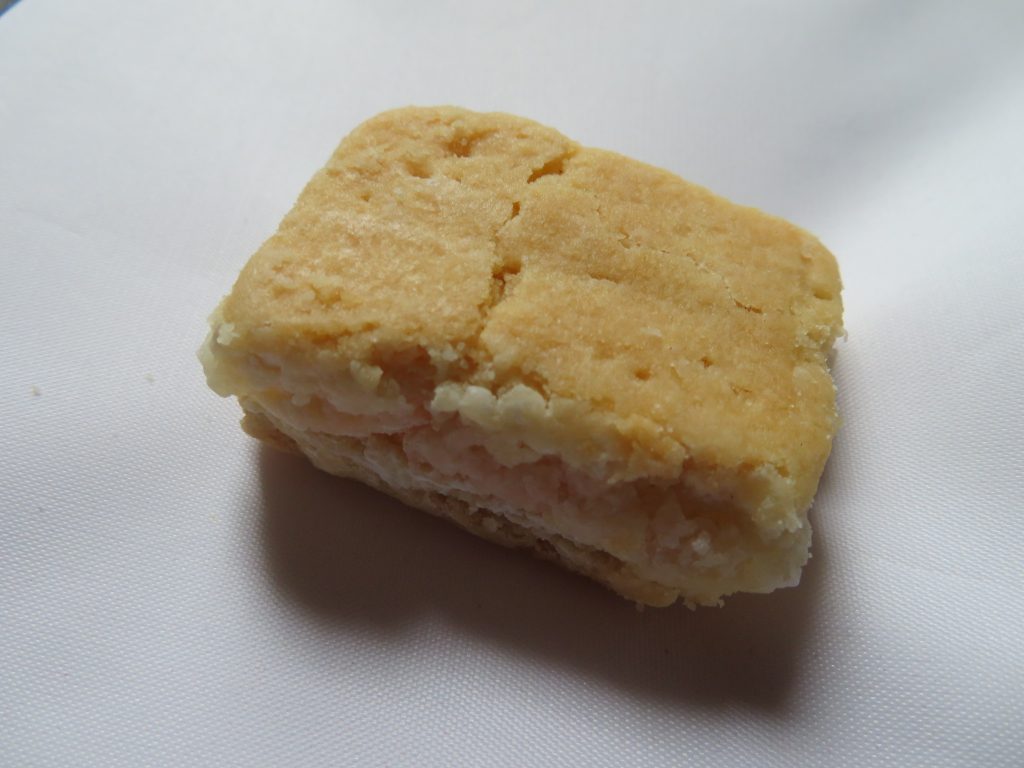 I've never had a cake from Spain until I subscribed to Yummy Bazaar. Ines Rosales delivers their cakes in small square servings packed with flavor and density. Described as a citrus cake, the crumbly dessert actually tastes like pumpkin spice with only a light lemon essence. I felt like I was eating a slice of pie at Thanksgiving!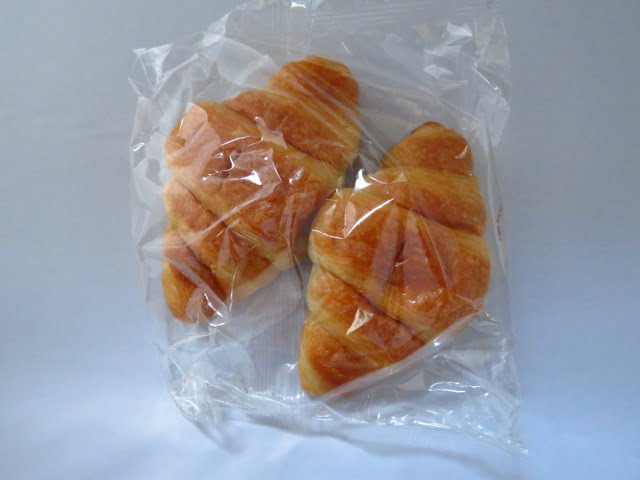 My favorite item in the box was two authentic French croissants by Brioche Pasquier. I was so surprised to see them when I opened the box – would they taste fresh? Yes they were! I can't begin to describe how good I enjoyed them with a cup of coffee. The croissants were perfect: soft, sweet, and buttery.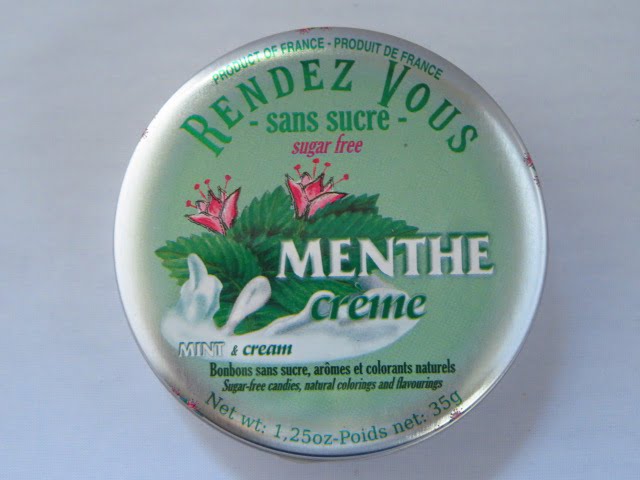 Rounding out the box was another French delicacy, sugar free mints. Rendez Vous' Pastilles are round bead-like mints with natural coloring and flavoring. Customers received different flavors; my box came with "Menthe Creme." C'est tres bien!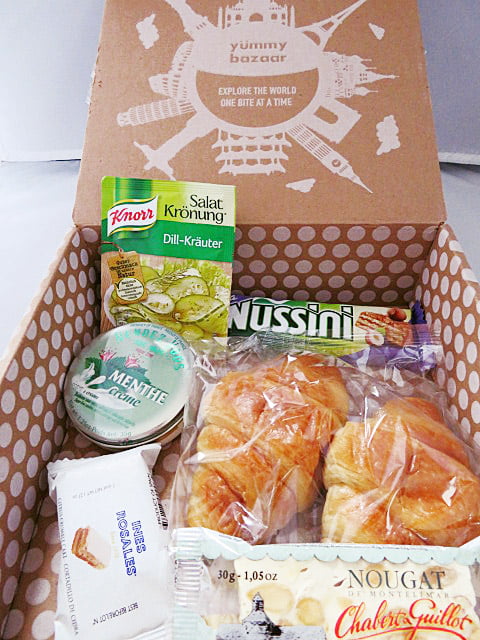 My experience with Yummy Bazaar's World Sampler subscription was positive. I did not expect to like every item I received, but that give me a great opportunity to share with others. For the average price of $10 a box, it's one of the better subscription box deals I've seen online. Visit their website at www.yummybazaar.com to see their grocery store and subscriptions.
You can also read my reviews of the previous boxes:
February 2018 Yummy Bazaar World Sampler Subscription Review
March 2018 Yummy Bazaar World Sampler Subscription Review